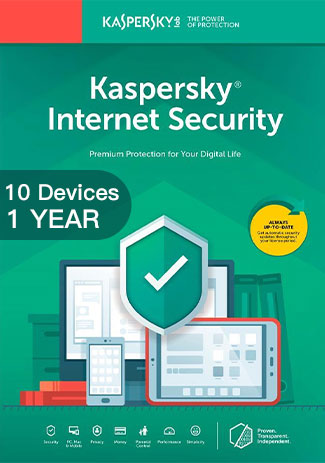 Kaspersky Internet Security Multi Device - 10 Devices - 1 Year
Precio:
EUR 234.99
EUR 89.99
-62%
Plataforma:

Región: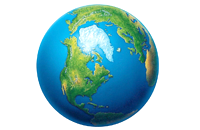 Etiquetas: Antivirus & Security
Valores: En stock
Cantidad:
Descripción del producto
Note: This product is not available in Taiwan region.
Kaspersky Internet Security Multi Device - 10 Devices - 1 Year
Buy Kaspersky Internet Security Multi Device - 10 Devices - 1 Year. Keep your device safe!
---
Product description:
Stay safe – whatever you do at work & at home
Get the unmatched feeling of security with award-winning protection against hackers, viruses and malware. Plus payment protection and privacy tools that guard you from every angle on every device.
Included premium features:
FREE VPN with up to 300 MB of traffic per day
FREE Kaspersky Password Manager Premium
FREE Kaspersky Safe Kids Premium
---
Features:
Award-winning antivirus
In 2018, Kaspersky Lab security products took part in 88 independent tests and reviews, claiming 73 first place awards and a further 77 top three finishes. This year, our antivirus solutions have already blocked over 2.3 million attacks.
Privacy protection
Gain access to a range of tools built to guard your family's privacy. Private Browsing blocks the websites you visit from tracking your activities and collecting your data – so they can't target you with annoying ads*. Webcam Protection lets you block all unauthorized applications from accessing your webcams, so you can stop webcam spies watching you in your home*. And Anti-Phishing guards you from spoof sites created to steal your identity, and has been enhanced to detect the latest, most sophisticated phishing scams.
Smart & secure VPN – FREE
Our VPN secures all the data you send and receive online in an encrypted tunnel. Allowing you to hide your browsing – even from your ISP – and stop hackers stealing your emails, bank details and private data. Plus you can connect to the internet via a range of different countries. Helping you unlock websites, movies and live sport from all around the world.
Safe online payments
With Kaspersky Safe Money, you can to switch to our bank-grade Protected Browser whenever you want to pay for something online. Helping you guard your bank card details and financial data from getting intercepted. Plus this technology is now compatible with your Firefox and Chrome browsers – besides Internet Explorer and Safari – so that your saved passwords, bookmarks and preferences are retained when you launch the Protected Browser.
Kaspersky Safe Kids – FREE
From an adult site blocker and screen time manager, to a mobile device battery tracker and GPS child-locator, our powerful parental controls are built to give you a helping hand. You can even monitor your kids' Facebook activity for suspicious behaviour. Find out if they step beyond a safe area specified by you. And get tips and advice from top child psychologists.
Password management – FREE
Our advanced password manager lets you secure your passwords, bank card details and images of important documents in a vault only you can unlock with a single master password. Plus it notifies you about weak passwords, generates new ones and automatically logs you into your accounts.
Photos & files protection
Backup & Restore lets you keep your private data safe from loss with secure, easy-to-use online backup*. Making it easy for you to recover your files if your hard drive crashes, or if individual files are corrupted or accidentally deleted. Data Encryption stores your data in encrypted form in a virtual container vault. Your container vault is secured using AES-265 encryption and can only be accessed with a secret password created by you.
Security for your busy life
Our security is now 15% lighter on your PC and works by continuously scanning for threats in the background without putting any drag on your devices. This means that whether you're at home or on the go, you get protection that's purpose-built to keep up with your busy life.
Simple to install & use
The new version of the product is twice as quick to install compared to the previous one. Plus it's simple to run individual features once it's set up. And because we've designed an intuitive new dashboard that makes it easy for you to find your way around and access the individual security features you want, you get a hassle-free experience 24/7.
---
Be the FIRST to Write a Review! Give away surprise gift to one lucky user in the reviews per week.
Write a Review